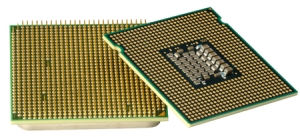 IT Services
The range of IT Services that we provide are listed below. However we prefer to meet with our propects and undertake a review of the services required and understand the scope, expecatation and the SLA requirements.
Cloud Computing Elements
Email - POP
Email - Hosted Exchange
Web Site - Internet Marketing(SEO)
Web Site Hosting - (with FTP Connection)
Web Site Development
Domain Name Registration
DNS Management
Managed Services - IT Infrastructure
Desktops
Printers Periopherals
LAN Infrastructure
WAN Connections
Servers on Site
Servers Hosted
Firewalls
Virus software installation
Spam reduction
To discuss your Services requirements, please Email ITCS Now- Thank you.
ITCS Services Facts
McKinsey reported that the Japanese consumer is changing dramatically - They are moving to the internet to buy more private labels and by 2015 are expected to be spending US$ 50 Billion annually from a base of US$ 30 Billion today. The current overall retail growth for Japan's retail market is -1.3%. Domino's Pizza planned on taking 5% of orders online however they are currently achieving 35% - beyond expectations.

In a recent article distributed on the internet, Riverbed Technology Ltd advised that the following five factors should be used in providing IT Infrastructure: 1. Distance doesn't matter. 2. Applications and data must bed everywhere - and in one place. 3.Knowledge must be harnessed - and data must be managed. 4. Business never stops and 5. There are no second- class enterprise citizens.
Return to ITCS Home page